Omniscient: A  dystopian series for Netflix. 2020
In a city where every citizen is monitored 24/7, a tech employee must outsmart her surveillance drone in order to investigate a murder.
I was responsible for Concept Art Supervision and Visual Effects Supervision for the show
All post-production and VFX: Quanta Post. 
Production Company: Boutique Films
Network: Netflix
Concept Art team: Eduardo Schaal, Lucas Terra, Pedro Simões, Rogério Soud. 
These are some of my concept art pieces for the pre-production phase. 
The Version 03 - The final approved design for the Little "Dragonfly" Drone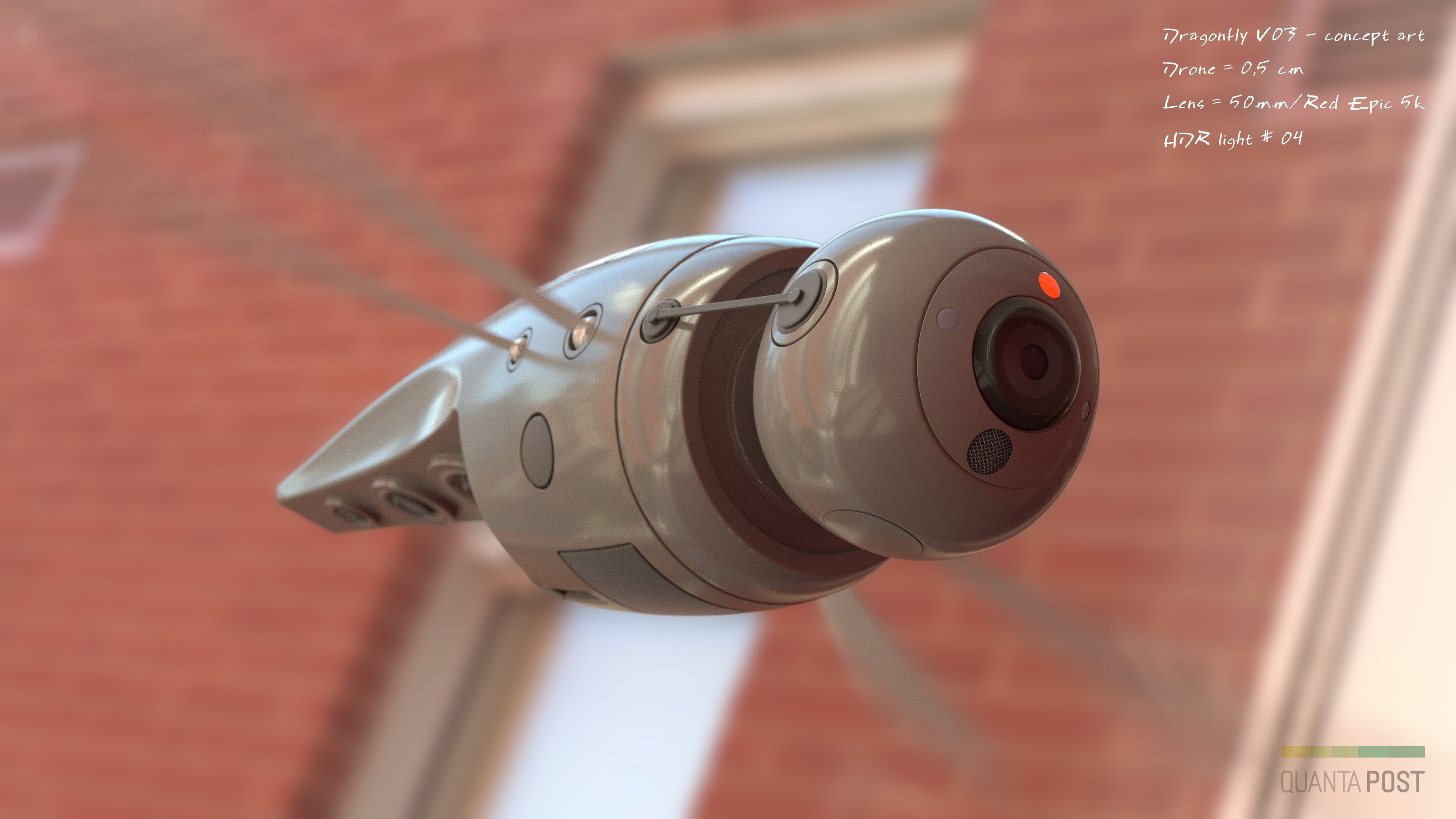 Early sketches, versions 01, 02 color studies and V 04, a variation of 03.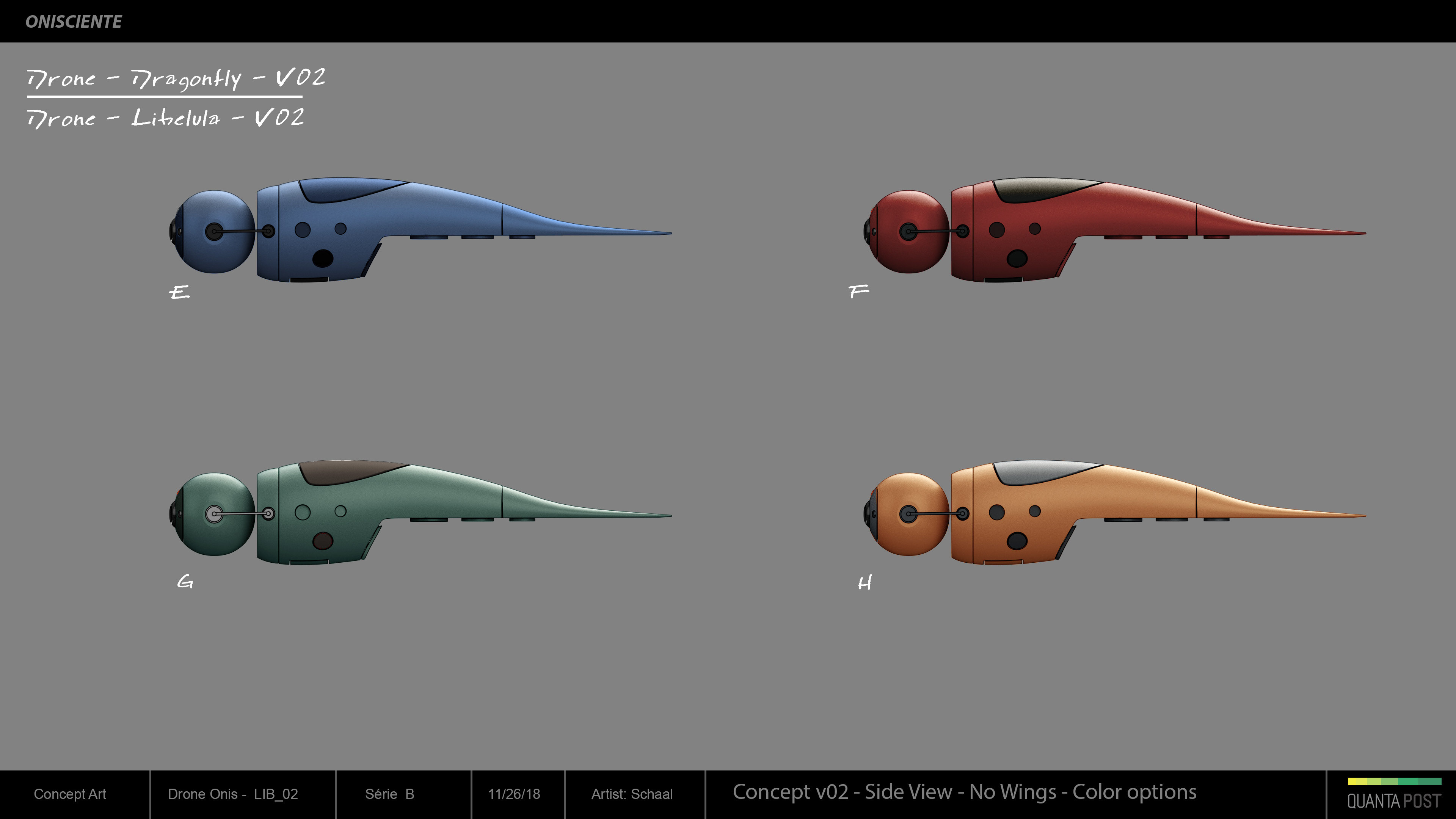 Props: The 3D printer, early version, early versions of the outdoor Hives, the Drone Test Machine and the Mainframe Computer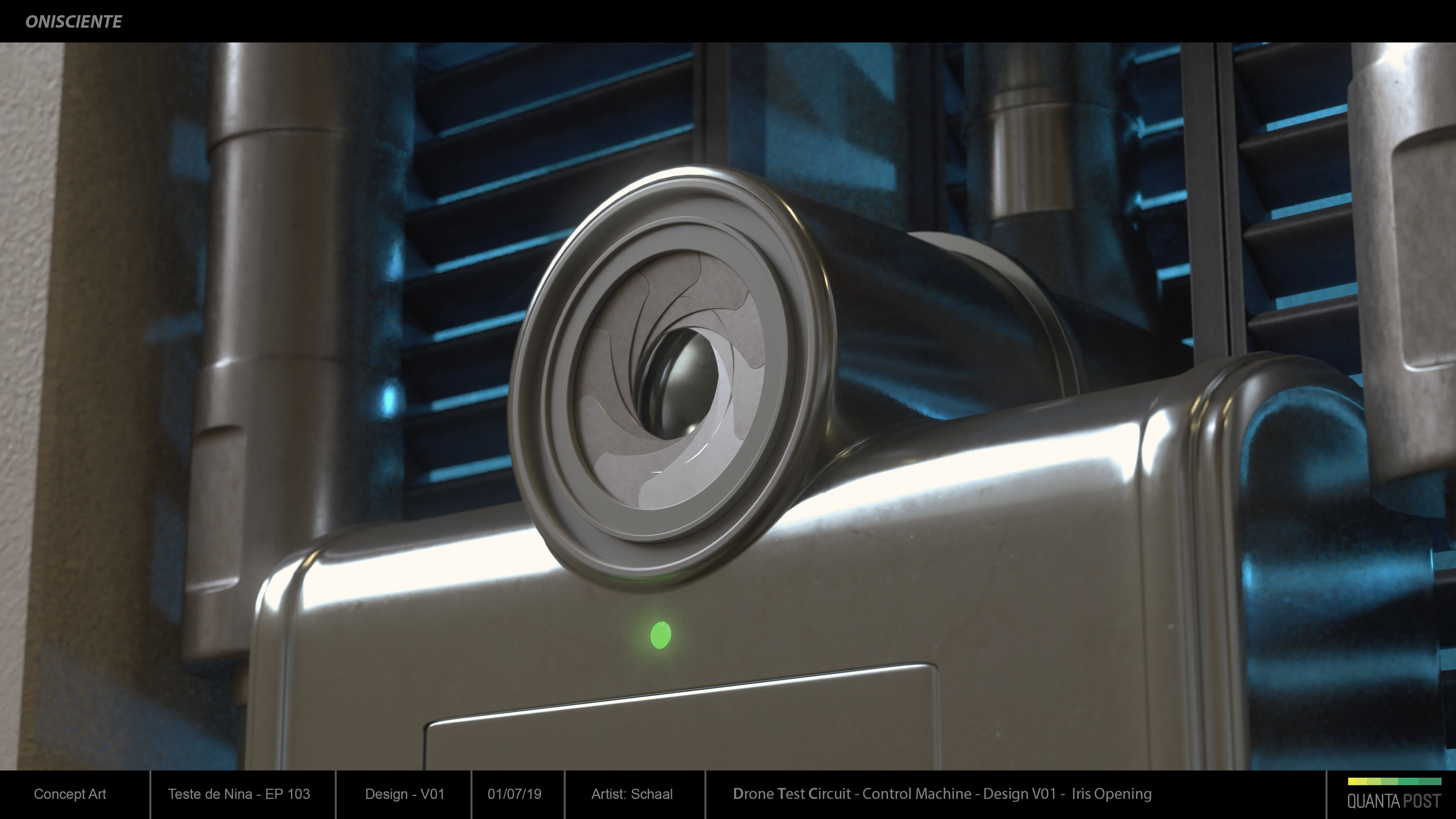 Some pre-production animatics that I did to better represent the prop's operation and functionality.